Black History Month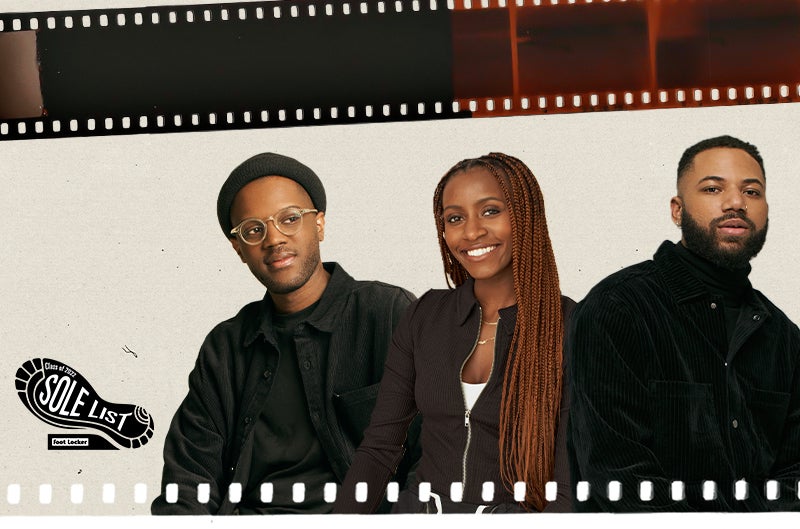 The Sole List 2022:
Through Our Lens
For Black History Month, Foot Locker honors 3 Black photographers making a difference in their communities by redefining Black art and immortalizing Black stories. Each Class of 2022 member gets to execute a photoshoot featuring Home Grown brands like Humbl Hustler, Grady Baby, Broke & Board and more!
Andy Jackson

Delaware-raised and New York City-based, Andy Jackson turned a hobby into a career showcasing beautiful Black imagery. He credits the myriad of Black experiences he was exposed to at Delaware State University and on the streets of NYC, with helping him develop a photography style. His work can be seen in Teen Vogue, Interview Magazine and Self Magazine aiming to capture everyone's raw truth, while still making it relatable to anyone who sees.

Flo Ngala

Born and raised in the mecca of Black style in Harlem, Flo Ngala honed her skills by capturing the Black experiences around her. The 26-year-old photographer's inspiration for capturing Black life came from the early work of Black creatives she stumbled across on Tumblr while in high school. She redefined her talents over the years, eventually shooting for the likes of Apple, The NY Times and Nike.

Joshua Renfroe

Joshua Renfroe does more than put Black people in photos, he takes them out of monolithic boxes. Born in Alabama, now based in NYC, Renfroe used his raw and cinematic photography style to tell authentic stories of Black culture since teaching himself photography back in 2017. His work is best known for his acclaimed photography book, Black Boy Fly to having his photography featured in Vice, CNN and Hypebeast.