Sonic's Ring Hunt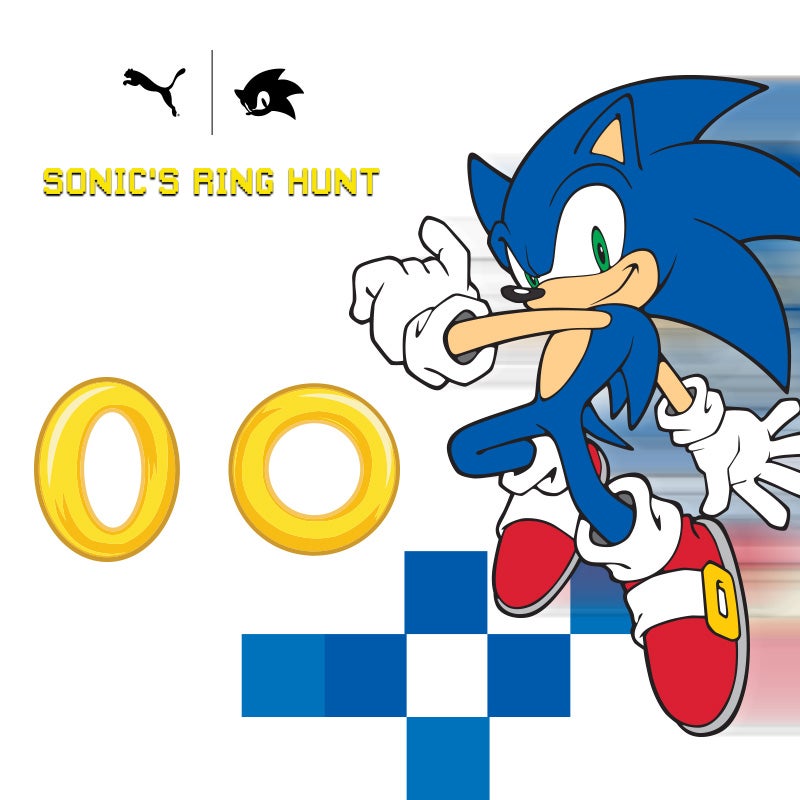 Speed up: hunt's on.
On February 7th, Sonic x Puma are teaming up for a first-of-it's-kind ring hunt. It's time to go for the gold.
Power up.

Use Snapchat to scan the Snapcode and start the challenge.

Find them fast.

Use the hints to hunt for your hidden targets and collect the rings.

Redeem at Foot Locker.

Locate a brand ambassador at the 34th Street Foot Locker in New York City.

Find your fastest.
Ready for power play? Locate me in your nearest lab.